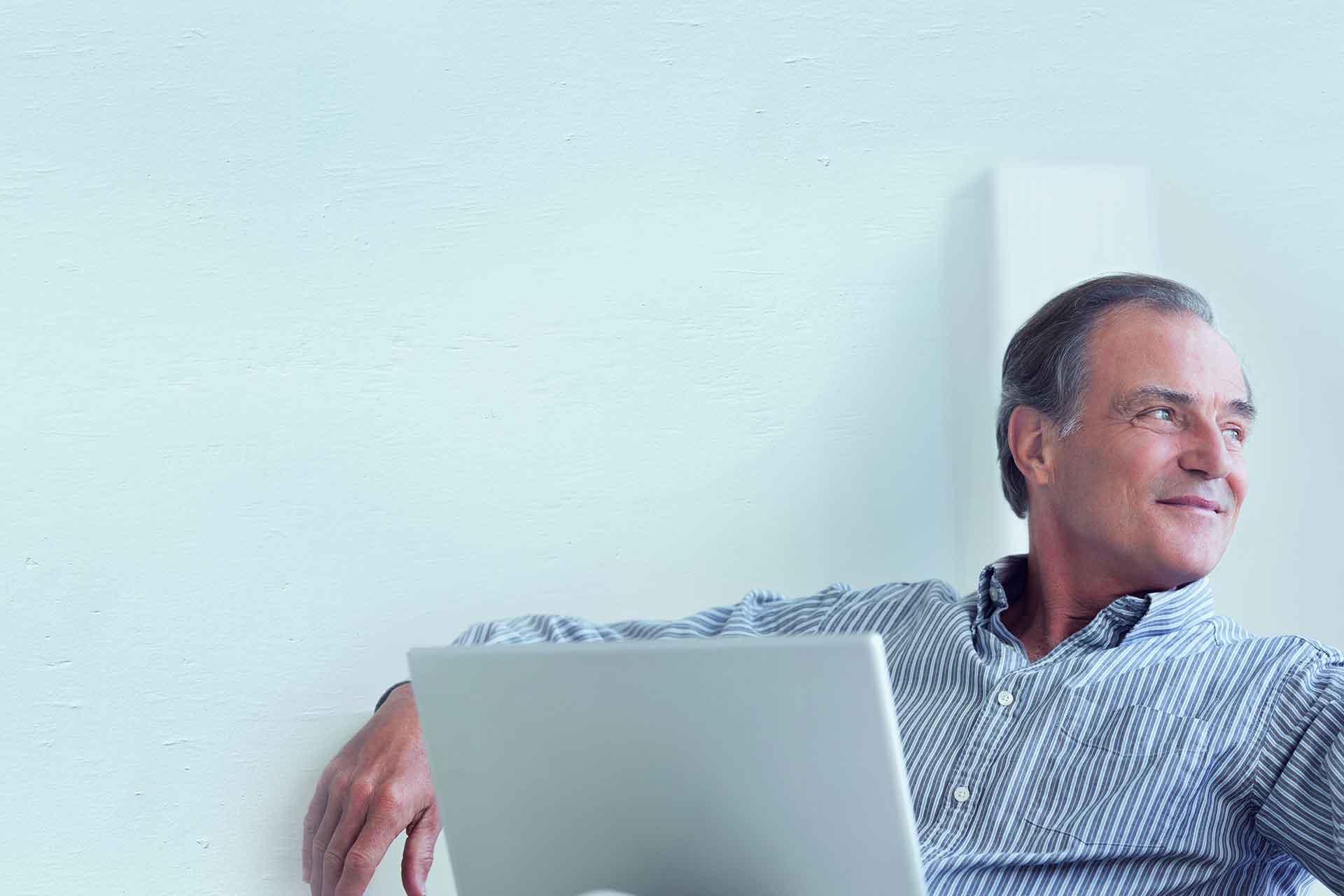 Saxo Morningstar High Dividend EUR Q3 2021 commentary
| | |
| --- | --- |
| Instruments traded | Stocks |
| Asset classes | Global equities (excluding emerging markets) |
| Investment style | High quality stocks offering attractive dividends |
| Dividend Yield | 4.01% |
| Quarterly return | 6.65% (net of fees) |
| Annualised volatility (since inception) | 18.37% |
Market overview
The global rally in asset prices has lost momentum in recent times. While some equity markets continue to post modest gains, the total return backdrop has faded in comparison to recent memory, with emerging markets being a particular sore point. Thus far, year-to-date returns still remain strong and the post-pandemic recovery intact. Several factors are at play, but the two prominent influences are inflation fears and the China regulatory crackdown.
Inflation fears have been with us for most of 2021 yet continue to be regarded as the biggest tail risk—potentially derailing both equities and bonds. More recently, this has included central bank dialogue around a gradual tapering of its loose monetary conditions. While some see the inflation increase as being driven by a rebound from depressed prices in 2020 and/or temporary supply-chain issues, others point to massive fiscal and monetary stimulus contributing to a structural increase in inflation. The reopening of businesses is another contributor, although this has lost some steam as the delta variant continues to create economic challenges.
The combination of rising inflation worries and central bank tapering translates into rising bond yields. This was perhaps the most noteworthy financial market move late in the third quarter of 2021, influencing the returns of both stocks and bonds.
For equities, a rise in bond yields typically equates to downward pressure on stock prices—all else being equal—and that's exactly what has been observed in the third quarter. The obvious exception to this were energy companies, which saw another meaningful boost to returns, supported by higher commodity prices. Japan was another rare bright spot. To the downside, it has been observed a remarkable shift in Chinese technology companies and the potential bankruptcy of a large real estate developer, Evergrande. These developments in China carried some contagion fears, bringing down the entire emerging market basket and practically wiping the gains year-to-date. Small-cap stocks also fell late in the quarter, giving back some of their lead over to large-cap stocks in the past year.
For bonds, inflation fears are driving yields higher and have helped inflation-protected bonds outperform. On the other hand, nominal government bonds have failed to offset equity risk recently, generally posting modest negative returns. Longer-dated government bonds are now down meaningfully year-to-date, while emerging market bonds in local currency are also down. Higher-quality corporate bonds are generally doing better and broadly flat, despite a rise in volatility. Regarding currency moves, recent strength has been observed in safe-haven currencies like the U.S. dollar.
Portfolio performance (net of fees)
| | |
| --- | --- |
| Jul | 0.5% |
| Aug | 3.1% |
| Sep | -0.5% |
| Inception (Jul 2018) | 32.12% (cumulative return) |
Top 10 portfolio holdings (as of 30/09/2021)
36.07% of total portfolio
| | |
| --- | --- |
| Name | Weight (%) |
| ING Groep NV | 3,85 |
| Hubbell Inc | 3,83 |
| National Bank of Canada | 3,78 |
| Canadian Imperial Bank of Commerce | 3,74 |
| Microsoft Corp | 3,69 |
| Roche Holding AG | 3,56 |
| Royal Bank of Canada | 3,49 |
| Genuine Parts Co | 3,48 |
| BCE Inc | 3,34 |
| The Toronto-Dominion Bank | 3,31 |
Top Performers
Technology One Ltd : Technology One is one of the largest publicly listed software companies in Australia, with offices across six countries. It develops user-friendly enterprise software products that are deeply integrated into customers' information technology, or IT, infrastructure. The company boasts more than1,000 clients spread across seven industry segments: namely, government, local government, financial services, education, health and community services, utilities, and managed services.


Pfizer Inc: Pfizer is one of the world's largest pharmaceutical firms, with annual sales close to $50 billion. Pfizer also spends a leading amount on research and development, close to $8 billion annually. While Pfizer historically sold many types of healthcare products and chemicals, now, prescription drugs and vaccines account for the majority of sales. Top sellers include pneumococcal vaccine Prevnar 13, cancer drug Ibrance, cardiovascular treatment Eliquis, and immunology drug Xeljanz. Pfizer sells these products globally, with international sales representing close to 50% of its total sales. Within international sales, emerging markets are a major contributor.


ING Groep NV: The merger of the Dutch postal bank and NN Insurance in 1991 created ING. Through a series of further acquisitions ING build up a global footprint. The 2008 financial crisis forced ING to seek government support--a precondition of which was that ING should separate its banking and insurance activities, which saw ING revert to being solely a bank. ING has market- leading banking operations in the Netherlands and Belgium, and a range of digital banks across Europe and Australia. Its global wholesale banking operation is primarily focused on lending.


Compass Minerals International Inc: Compass Minerals produces two primary products: salt and specialty fertilizers. The company's main assets include rock salt mines in Ontario, Louisiana, and the United Kingdom and salt brine operations at the Great Salt Lake in Utah. Compass' salt products are used for de-icing and also by industrial and consumer end markets. The firm also sells sulfate of potash, which is used by growers of high-value crops that are sensitive to standard potash.


Huntington Bancshares Inc: Huntington Bancshares is a regional bank holding company headquartered in Columbus, Ohio. The bank has a network of branches and ATMs across eight Midwestern states. Founded in 1866, Huntington National Bank and its affiliates provide consumer, small-business, commercial, treasury management, wealth management, brokerage, trust, and insurance services. Huntington also provides auto dealer, equipment finance, national settlement, and capital market services that extend beyond its core states.
Worst Performers:
Magellan Midstream Partners LP: Magellan Midstream Partners is a master limited partnership that operates pipelines and storage terminals in the Central and Eastern United States. Its assets transport, store, and distribute refined petroleum products and crude and earn a fee-based stream of cash flows. Assets include the country's longest petroleum pipeline network, terminal storage, and several crude oil pipelines. Refined products make about 55% of operating margin, with the balance split between crude pipelines and marine terminals.


The Toronto-Dominion Bank: Toronto-Dominion is one of Canada's two largest banks and operates three business segments: Canadian retail banking, U.S. retail banking, and wholesale banking. The bank's U.S. operations span from Maine to Florida, with a strong presence in the Northeast. It also has a 42% ownership stake in TD Ameritrade, a discount brokerage.


British American Tobacco PLC: Following the acquisition of Reynolds American, British American Tobaccos neck-and-neck with Philip Morris International to be the largest listed global tobacco company--slightly larger than PMI on net revenue, but slightly smaller on volumes. British American's Global Drive Brands are Dunhill, Kent, Pall Mall, Lucky Strike, and Rothmans, and it also owns Newport and Camel in the U.S. The firm also sells vapor e-cigarettes, including its Vype brand, heated tobacco, with Glo, as well as roll-your-own and smokeless tobacco products. The company holds 31% of ITC Limited, the leading Indian cigarette-maker.


Sanofi SA: Sanofi develops and markets drugs with a concentration in oncology, immunology, cardiovascular disease, diabetes, and vaccines. However, the company's decision in late 2019 to pull back from the cardio-metabolic area will likely reduce the firm's footprint in this large therapeutic area. The company offers a diverse array of drugs with its highest revenue generator, Lantus, representing just under 8% of total sales. About 30% of total revenue comes from the United States and 25% from Europe. Emerging markets represent the majority of the remainder of revenue.


Enterprise Products Partners LP: Enterprise Products Partners is a master limited partnership that transports and processes natural gas, natural gas liquids, crude oil, refined products and petrochemicals. It is one of the largest midstream companies, with operations servicing most producing regions in the Lower 48 states. Enterprise is particularly dominant in the NGL market and is one of the few MLPs that provide midstream services across the full hydrocarbon value chain.
Outlook
The supportive environment is evolving quickly, and all eyes appear to be on inflation at the moment. Regarding the recovery, most of the cyclical upswing may now be in the past, although positives are still being observed.
In a forward-looking sense, many market participants are still encouraged by the economic recovery, with strong corporate earnings and cheap interest rates, and so continue investing at full speed. Others are beginning to question the durability of the recovery. This type of bifurcation among market participants is very normal at this stage of a recovery, as economic maturity increases, and the positive dataflow somewhat softens. In this regard, the portfolio is broadly positioned for a continuation of the economic recovery, reducing some of the cyclical positioning and retaining a defensive ballast.