Target Market Assessment / Appropriateness Test
MiFID II requires that we differentiate between complex and non-complex products. For complex products we are required to offer a Target Market Assessment and Appropriateness Test and offer appropriate reporting and risk warnings to non-professional clients.
A new Appropriateness Test will be introduced which will be available in the Account Section in the platforms under:
Account > Other > Mifid Status > APPROPRIATENESS TEST
We encourage you to take this test to help us to determine the appropriateness test of our products for you.
General section
The general section requests information about your education, knowledge and experience, investment purpose and risk tolerance in order to make an assessment if a product is suitable for you.
Non-complex products
Stocks, simple ETFs and Bonds are considered non-complex and you are considered appropriate for investing in these products.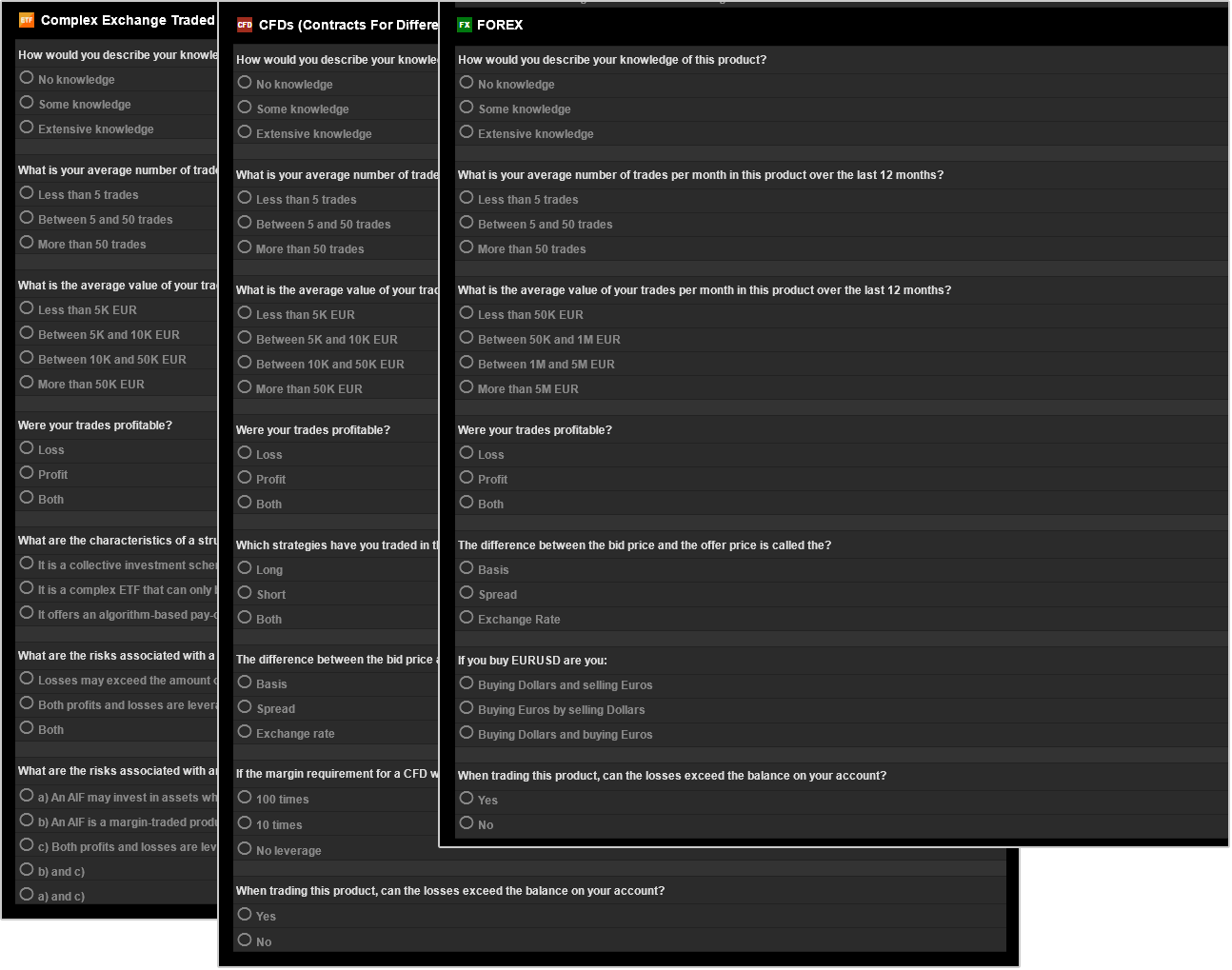 Complex products
Complex products include:
Forex (including Sport FX, and FX Forwards)
FX options
CFDs
Futures
Listed Options
Complex Exchange Traded Funds (non-UCITS ETFs)
Complex Mutual Funds (non-UCITS Mutual Funds)
Exchange Traded Commodities (ETCs)
Exchange Traded Notes (ETNs)
For each complex product enabled on the platform, the Appropriateness Test asks questions to understand your knowledge and experience and tests your knowledge with products-related questions. The scoring from these questions determines if you are appropriate for trading the product.
Risk Warning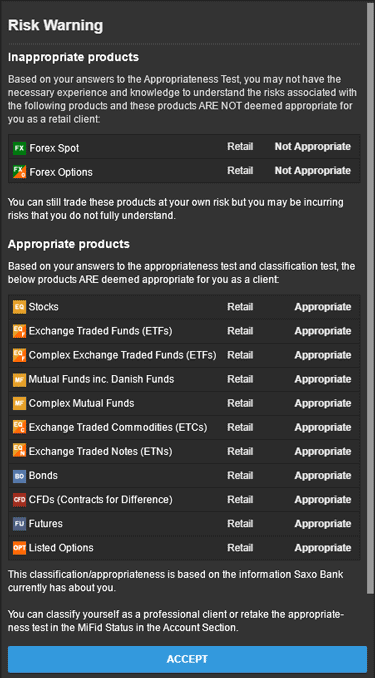 A risk warning is shown whenever you enter the platform listing the products for which you are appropriate and inappropriate.
If you are classified as a professional client or are appropriate for all products, the Risk Warning is not shown.